The popularity of Hourglass has remained constant for several years. I've recently bought Hourglass Ambient Lighting Blush in Luminous Flush colour. It's a combination of Ambient Strobe Lighting Powder Hourglass and a pigment. Luminous Flush is a cold pink colour perfect for light skin tone. It's not a high-intensity product because of strobe powder, so it never looks too much. Blush has a satin finish without sparkles and gives a perfect rich glow. It is an ideal blush for day makeup, but it could be not enough for evening makeup. In that case, it's better to use cream blush before and Ambient Lighting Blush for a beautiful finish.
Strobe effect in this blush give premium finish to the makeup. It's my favourite characteristic because cosmetics really could look old and cheap in makeup or beautiful and luxurious, and it doesn't depend on the price.



Ambient Lighting Blush is different from the traditional blushes that we used to buy.
It's lost some pigmentation because it has some specifics. For someone, it could be a flaw.

Lasting blush is enough for the day makeup from early morning till evening.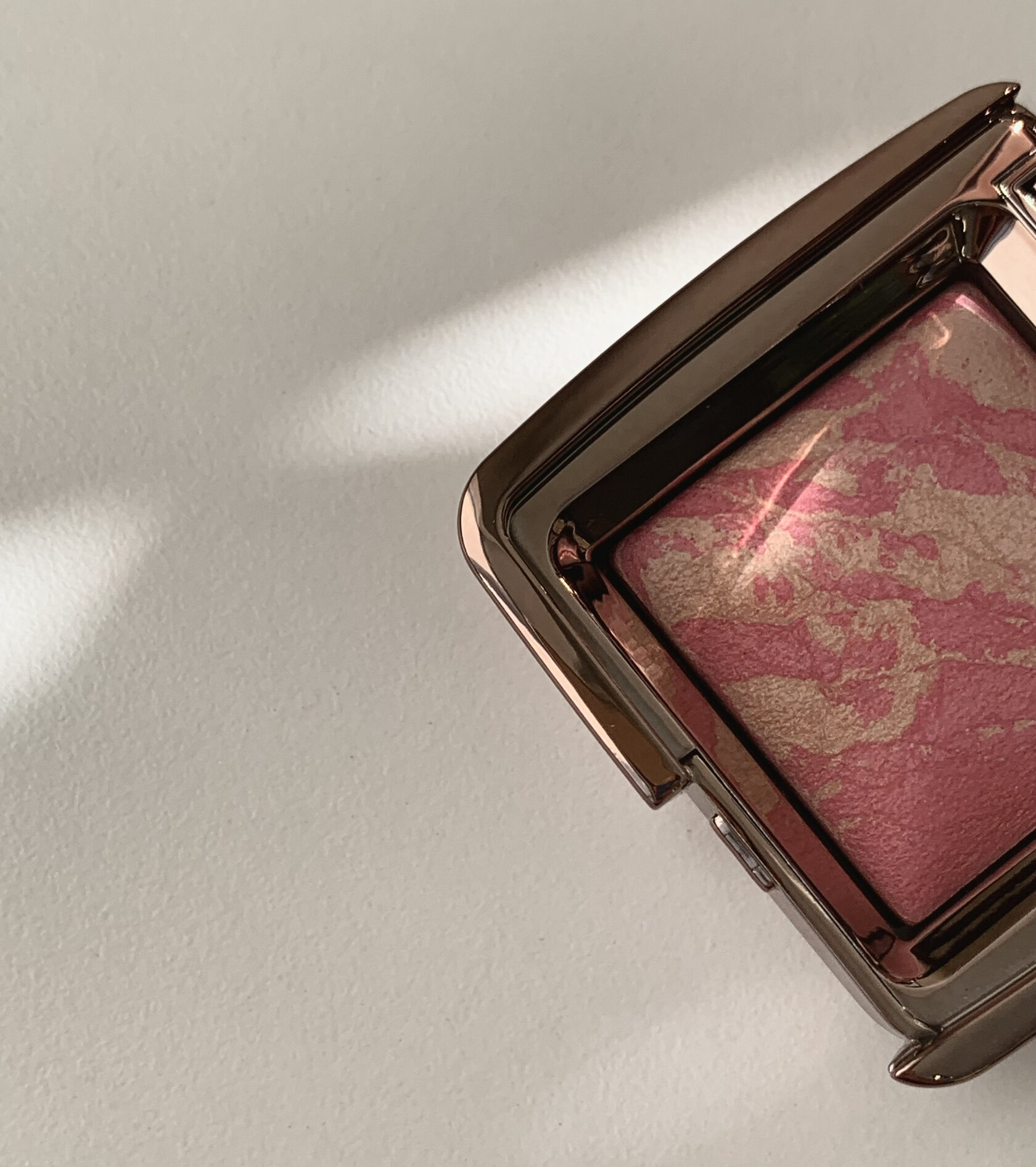 Consumption of powder products is slow. It is interesting for a beauty addicted person to try new products more often; also, small size cosmetics are more compact, so it's cool that Hourglass has a travel size Ambient Lighting Blush.
Available on the official website £24.00